Enhanced desktop soldering machine
MANLY-HT-PRO-441R-2R Single Workbench Desktop Soldering Robot
1. Enhanced seven-axis desktop soldering robot
2. Small in size, light in weight, suitable for desktop application.
3. Less limitation on the size and height of workpiece. Wide
application scope.
4. Attitude of soldering iron can be memorized, which makes the
change of products more
convenient and highly efficient.
5. Ample off-line programming tools make teaching more convenient and quicker.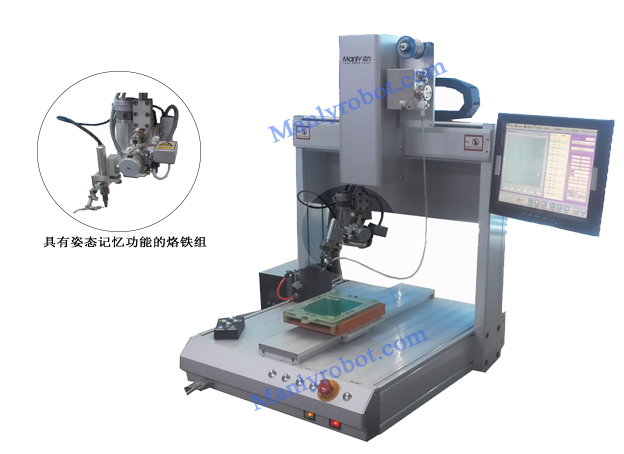 MANLY(BEIJING) ROBOT TECHNOLOGY CO.,LTD. Copyright 2014,ALL Rights Reserved www.manlyrobot.com Support:HaiDaNet
ADDRESS:Beijing City, Haidian District Zhichun Road No. 118 building B room 1003 TEL:010-62636355 FAX:010-62636255
EMAIL:manlyrobot@126.com PHONE:18513557988 Record:京ICP备15001531号